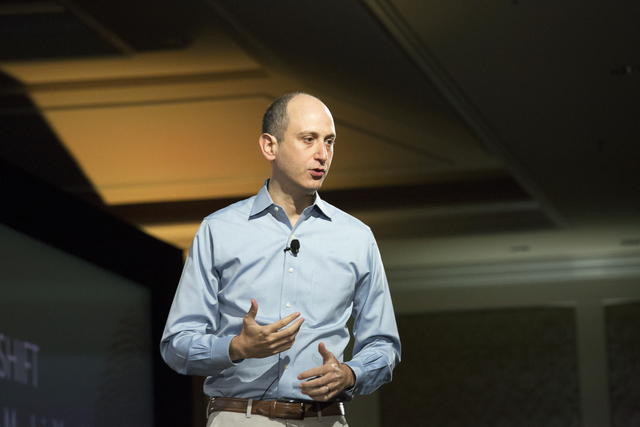 In this paper, Conny McCormack, long one of the country's most important and influential election officials, rightly argues that technology leaders have a critical role to play in improving voting throughout the world. This is especially true in the United States, where much of the country faces a crisis of aging voting equipment that has become increasingly difficult to maintain. By working to create affordable voting systems that are more inclusive, secure and accurate, technologists can help strengthen something that is essential to any functioning democracy: public trust.
– Lawrence Norden, Deputy Director, Democracy Program at the Brennan Center for Justice
"In order to cater to the demands of an ever-changing world, democracies must be dynamic and versatile. Technology is a tool which, when implemented properly, can modernize elections. Diverse and increasingly tech-literate electorates will expect their electoral systems to reflect the world around them. The Atlantic Council paper aptly considers the challenges that need to be addressed by the strategic implementation of voting technology and how governments can seek to wisely implement these new tools."
Yves Leterme, Secretary-General, International IDEA
Elections are a capital investment by society to address and hopefully choose a path forward in peace. The tangible/intangible is always "trust" – in the process, outcomes, and results. This vital Atlantic Council contribution spotlights the kaleidoscope of challenges confronting all stakeholders in all elections. The definition and deployment of Twenty-First Century election technology lacks consensus due to a combination of demographic, political and technological dilemmas unique to each country. Like confronting icebergs where 90% of the mountain is hidden from visibility, this paper allows policy makers to appreciate the global debates as well as national successes and retreats in the deployment of election technology to secure "trust." This is an important read.
Bill Sweeney, President, IFES
As the United States enters a crucial election this year, it is important to remember the policies and tools which support our elections are critical to the strength of our democracies. The Atlantic Council report expertly outlines the importance of the role of technology in elections and how governments can strengthen the benefits of technology. At a time of deep partisan divide in the United States it is vital that our elections are transparent and trustworthy. This paper provides a roadmap for how policymakers may look to advance stronger elections.
Ann Ravel, Commissioner, Federal Election Commission
Next